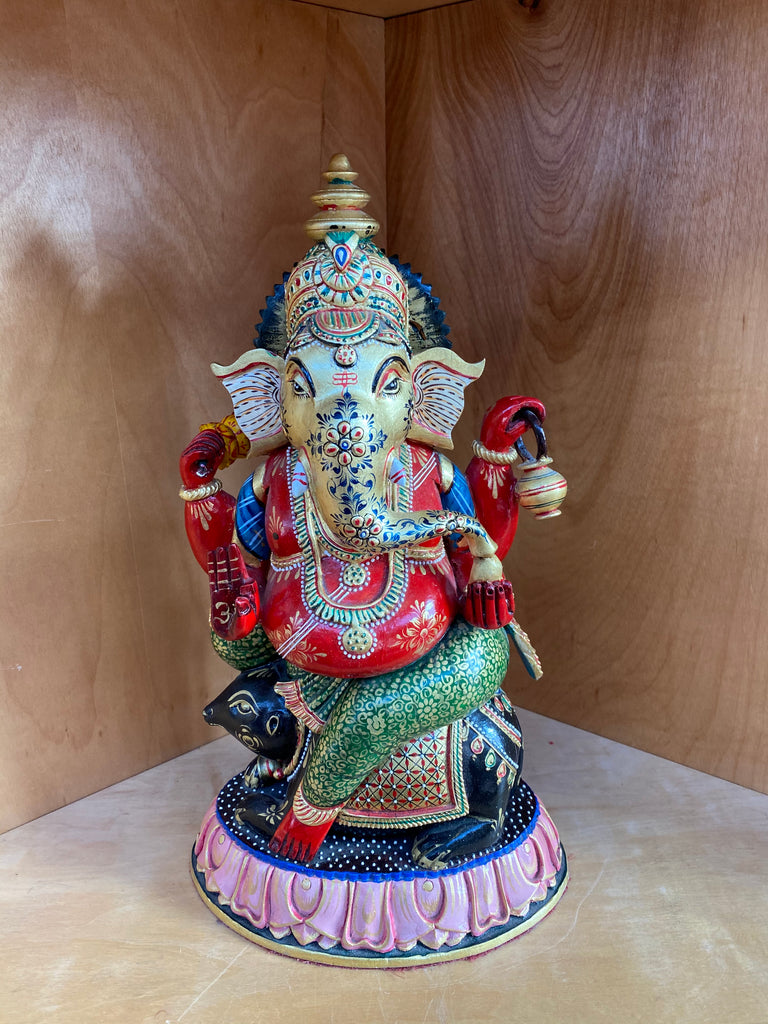 Hand painted Ganesha Statue
Beautiful hand painted multi colored Ganesh statue out of wood.  Elephant headed Hindu god of beginnings, also known as Ganapati is traditionally worshipped before any major enterprise and is best known as the remover of obstacles.  He sits upon his vehicle the Bandicoot Rat symbolizing his ability to overcome anything.  


(11 1/2in by 6 1/2 in )
weight 3 lbs.